March 26, 2023
Posted by:

Clever K Mlambo

Category:

News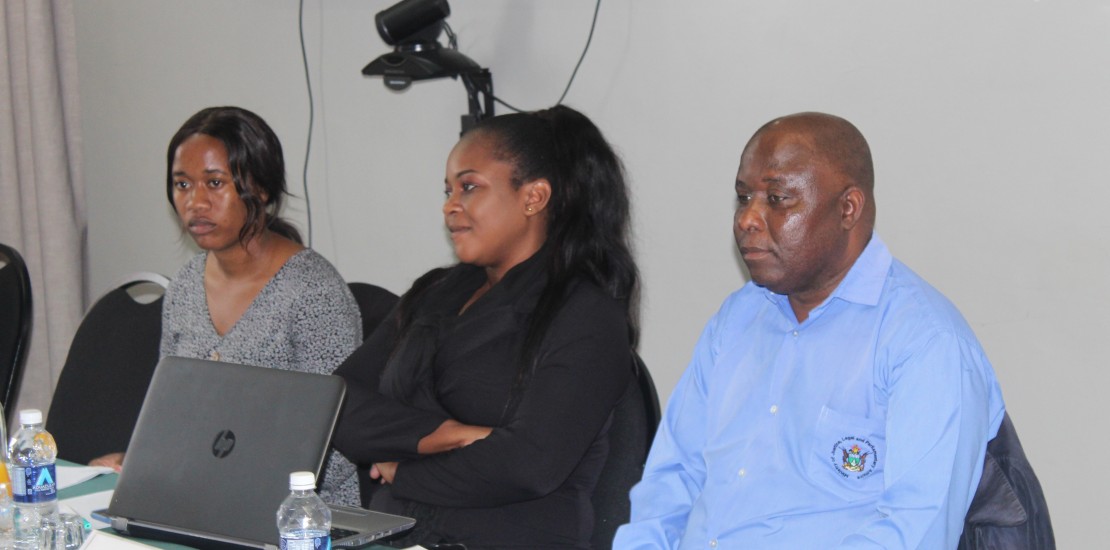 Following the announcement by the Ministry of Justice, Legal and Parliamentary Affairs (MoJLPA) to hold public consultations on the death penalty, ordinary Zimbabweans will have an opportunity to give input on coming up with an official position on the death penalty.
With support from the Centre for Applied Legal Research (CALR) and the Switzerland Embassy to Malawi, Zambia and Zimbabwe, the MoJLPA is scheduled to hold nationwide consultations in March this year, where the ministry will solicit people's views regarding the death penalty and come up with an official position.
The consultations come at a time after the MoJLPA held a high-level consultative meeting in Kadoma last year, where several recommendations were shared regarding the position of the death penalty in Zimbabwe. The ministry is expanding from the Kadoma meeting, offering a larger platform to the general public wherein it seeks to solicit and incorporate views from the general populace to develop a citizen-based position on the death penalty.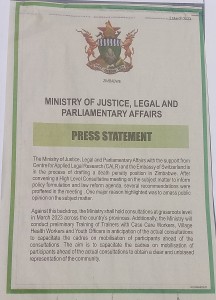 Zimbabwe has been on a de-facto moratorium since 2005 when the last executions were carried out.
The Ministry has targeted several groups to consult that include the elderly, the youth, traditional leaders, the church, representatives of civil society organisations, and case care workers and has pre-consultation activities planned where MoJLPA will train key grassroots stakeholders who will be vital in training their local communities. This will ensure that the general public will participate in the March consultations in an informed position. These pieces of training have been dubbed, "the training of trainees" programme.  These pieces of training are part of a sensitization blitz by the ministry which seeks to enhance public knowledge about the law and the death penalty as stated in our statute books.
Executions in Zimbabwe are only done for murders conducted in aggravated circumstances. All women are exempted from the death penalty in Zimbabwe as well as men before the age of 21 and men who are 70 years and above.
To date, Zimbabwe has 62 inmates on death row.
There have been ongoing debates around this issue with some in support of the death penalty and others against capital punishment.
The public consultation will give the people an opportunity to deliberate and assist in coming up with a policy position on the death penalty in Zimbabwe.