September 6, 2022
Posted by:

Clever K Mlambo

Category:

News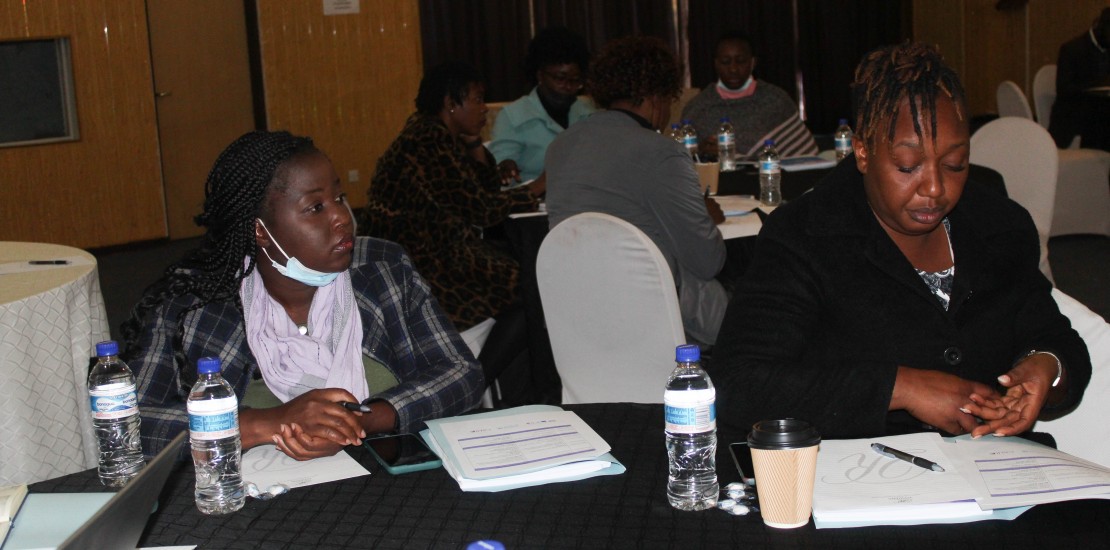 The Child Justice Bill H.B. 11, 21 will bring a new justice system for children, it sets to create a specialized system for administering justice for children in contact with the law. The Centre for Applied Legal Research (CALR) working in partnership with UNICEF Zimbabwe under the Spotlight Initiative is implementing a project that seeks to end violence against children by facilitating the alignment and reform of laws that protect and safeguard the rights and well-being of children.
On the 19th of July 2022, the partnership convened a sensitization meeting in Harare with key stakeholders who will administer and interact with the proposed child justice system. The meeting is part of the build-up to the training sessions that CALR will roll out once the proposed system is passed into law by Parliament
Present at the Harare meeting were representatives from the National Prosecuting Authority, Judicial Service Commission, Legal Aid Directorate, ZRP's Victim Friendly Unit, Legal Resources Foundations, Pre-Trial Diversion Officers, Ministry of Public Service, Labour and Social Welfare (Child Protection Officers) and members of the press.
Professor Geoff Feltoe, led the plenary session of the meeting, elaborating on the key components of the proposed law. He gave a summary regard to the composition of Diversion committees and the roles of child protection officers, the police, and officers of the court (prosecutors and magistrates).
Calls for the Law Society to formally recognize paralegals were aired as paralegals are instrumental in the administration of justice, they are mostly in the communities and interact directly with the communities on a grassroots level than other justice delivery personnel.
Zimbabwe seeks to follow regional and international standards, thus prompting the coming up of a specialized justice delivery structure specifically for children in line with the United Nations Convention on the Rights of Children as well as the African Charter on the Rights and Welfare of Children
Input by the invited stakeholders was key and will be included in strengthening the Child Justice Bill. Mr. Shana also requested written submissions so that they can cooperate before the Bill is enacted into law.
Speaking at the end of the session, CALR Executive Director, Mr. Nyasha Chishakwe explained how they will be a need for further training for all key stakeholders once the bill becomes law.
"… It's a new system which is being introduced and it will be foreign to most of the people, there is a need for each of the key stakeholders to understand their roles in the administration of this Bill once it becomes law…", said Mr. Chishakwe.