March 31, 2022
Posted by:

Anesu Michael Maposa

Category:

News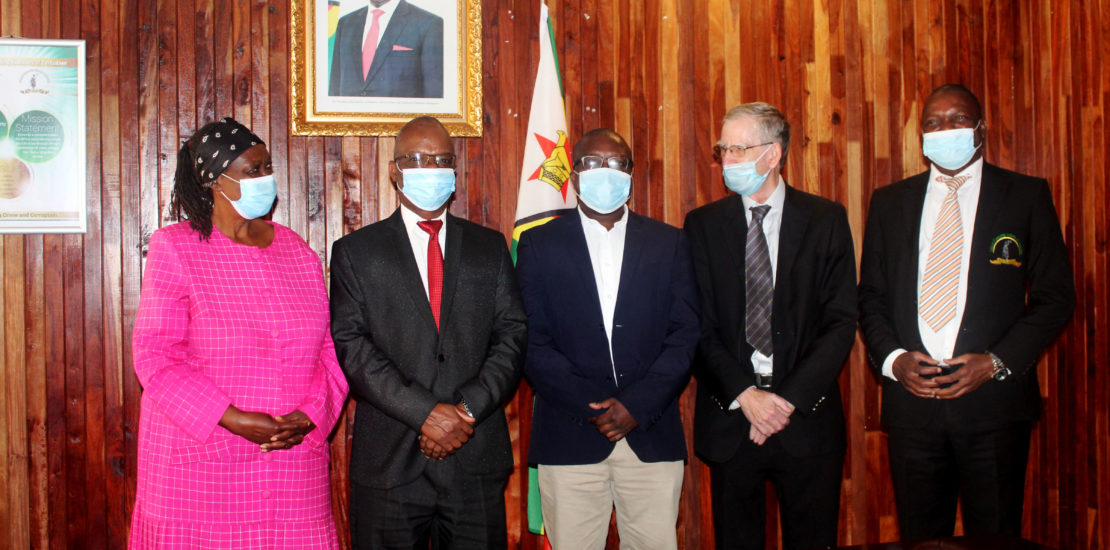 The Centre for Applied Legal research (CALR) signed a Memorandum of Understanding (MOU) with the National Prosecuting Authority of Zimbabwe (NPA), on the 31st of March 2022. 
The MOU will strengthen efforts regarding the application of applied legal research to pressing components hindering the effective delivery of justice.
Speaking at the MOU signing, the Acting Prosecutor General, Hon. N. Mutsonziwa highlighted how training is core for the NPA. 'Training is essential and relevant in the execution of NPA functions, 'elaborated Hon. Mutsonziwa.
CALR's partnership with the NPA will thus be important as it will enhance applied legal research skills to NPA staff. 
NPA has worked with CALR since 2014, and the Acting Prosecutor General is grateful that the relationship with CALR has culminated into an MOU.
The Acting Prosecutor General noted how partnering CALR was a strategic partnership which is valuable and the ultimate beneficiaries will be the citizens, and the country as a whole. A more efficient justice delivery systems will be enhanced through this cooperation Prosecutors are the ministers of justice; they are the gate keepers of justice. This MOUs will strengthen the capacity and skills of the NPA thereby facilitating administration of justice which is credible as well as respecting human rights and rule of law.  In his remarks at this MOU signing ceremony, the CALR Executive Director, Mr. Nyasha Chishakwe highlighted how there is a need to address new and emerging crimes. 
CALR seeks to share its expertise in the implementation and enforcement of the law to the NPA. CALR has worked and continues to work with a number of state institutions, the institutions include the Judicial Service Commission (JSC), where CALR partnered the JSC in coming up with the Integrated Electronic Case Management System, CALR also worked with the JSC to come up with the protocol on Anti-Corruption and soon it will share a Gender Bench Book with the JSC. CALR works with the Inter-Ministerial Taskforce on the Alignment of Legislation to the Constitution (IMT), which is mandated to align all the country's laws with the Constitution. 
Crimes and systems change, CALR seeks to be instrumental in assisting state institutions in giving life to the law.
Present at the signing ceremony was the deputy prosecutor general, CALR board members Professor Geoffrey Feltoe and Professor Gaidzano and several representatives from NPA and CALR.